Page - About Us
Guardsman Group Limited
Guardsman Group Limited began with founder Kenneth Benjamin's passion for training canines. But he recognized that his motivation for safety was in fact a far-reaching need.
Today, Guardsman Group Limited has 13 companies, over 7,000 dedicated employees, and provides world-class security to citizens across the Caribbean region. We offer everything from data security systems, armed bodyguards, GPS tracking, air courier solutions, services in personal fitness, farming, landscaping and pest management.
A commitment to the value of human life has led Guardsman Group Limited to develop culture and community. We revitalized the Jamaica Society for the Prevention of Cruelty to Animals, actively sponsor homes for children and the aged and continually patronize the arts.
Guardsman Group Limited stands on 40 years of experience, unmatched technical prowess and the unbending belief in the right of safety for all.
Guardsman Games Concept
Jamaicans are increasingly making health and fitness a part of their everyday lifestyles. In wanting to build off this momentum, while creating something truly unique, the concept for the Guardsman Games was developed. The first Guardsman Games was hosted in September 2016 at the Hope Zoo in Kingston, Jamaica.
This unique event involved four teams of two that competed in four themed challenges that included a gym circuit, fear factor themed, mental challenge, and a Military style obstacle course.
The event also had a variety of family fun activities taking place throughout the entire day. The activities ranged from Capoeira, a petting zoo, self-defense demos, zoo tours, gym challenges, food court, and rides for kids.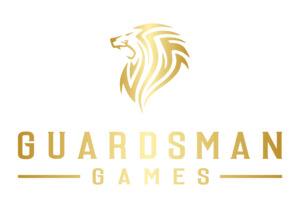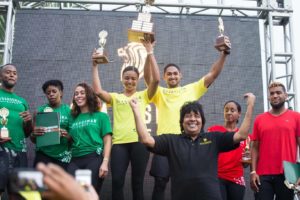 Event Evolution
The event was a huge success and brought out approximately 3,000 spectators from the Kingston and surrounding area. People couldn't get enough and wanted more, especially more of an opportunity to participate in the challenges rather than just spectate.
As a result, Guardsman Groups has partnered with an international organization, ONE Academy, who bring their expertise around hosting physical activity team challenges and obstacle course races (OCR), to take the event to a whole new level.
2017 will showcase a new format and will now take place over two days.
The Guardsman Games Team Competition will take place on Saturday, September 2nd.
The introduction of the Guardsman Challenge, an obstacle course race that the community will have an opportunity to participate in, will take place on Sunday, September 3rd.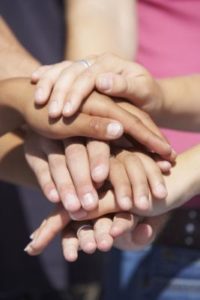 At the Guardsman Group, we are dedicated to the development of our future generation. We strongly believe that in doing so we must enhance their access to education as well as proper healthcare. For that reason, part proceeds of the 2017 Guardsman Games will be donated to two charities: The Hope Zoo's At Risk Youth programme and Bustamante Children's Hospital.
Hope Zoo
Quality family time is rapidly decreasing and generation after generation are growing up amid rising social and economic crises. Hope Zoo strives to become a refuge for the nation's children by creating real-life learning experiences. Donations from the Guardsman Games will go towards the creation and development of an educational program in conjunction with the Ministry of Education that will bring together elements of the school syllabus with the flora and fauna of the Zoo.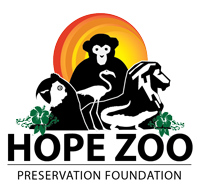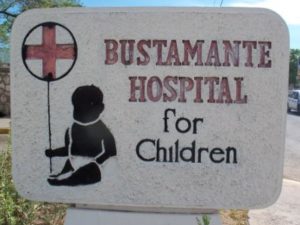 Bustamante Children's Hospital
It is our wish that families who are financially unable to afford the specialized treatment and care by the hospital can have access to funds through our donation to take care of their needs. Additionally, medical equipment is even more vital for the preservation of lives so donations will also be directed to help in purchasing medical equipment that the hospital badly needs.